On the road again Killeen (Sept. 17, 2010)
Mood:
lucky
Topic: Slam Tour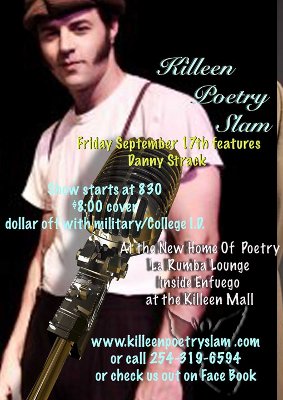 (Thanks to John Crow, Killeen Slammaster for the flyer, and to Chris Michael and the Killeen Facebook Profile for the photos)
Touring has been really fun! I've been making small circles and ending back in Austin. Killeen kicks off the longest leg so far, three weeks in the middle of America. This is my first time out here, and I had heard a lot of conflicting reports, but I was expecting a friendly crowd since I have a lot of friends on the scene, and I was pleased to be right!
The Killeen Poetry Slam has a new home in a beautiful venue called La Rumba Lounge, check out how beautiful it is in there!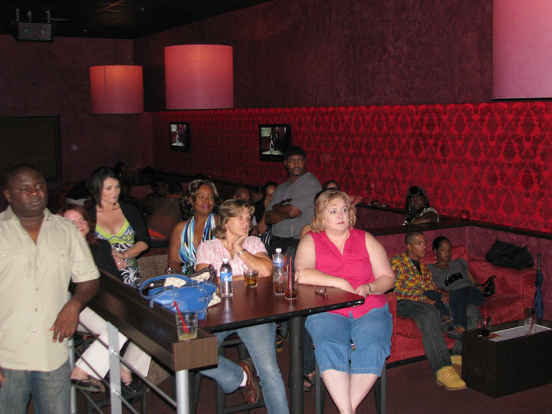 Plus the Killeen scene seems to be really picking up steam. There was a strong, young, enthusiastic crowd, and they seemed to dig on most of what I performed.
See me in this photo?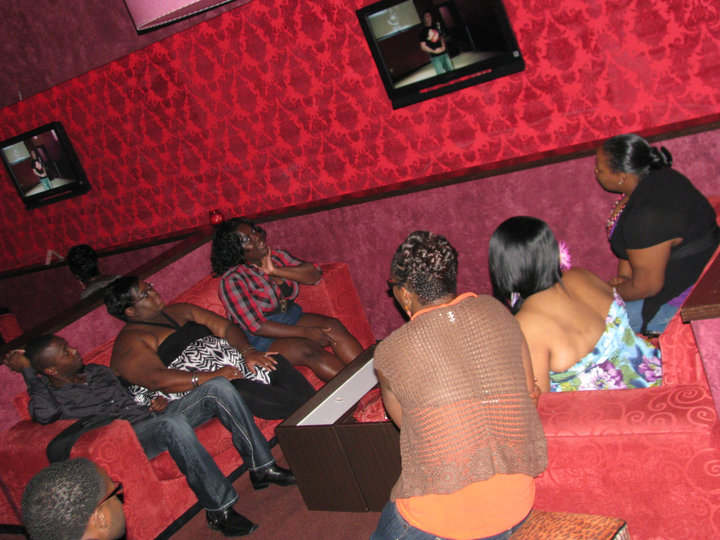 This is one of my favorite performance photos ever: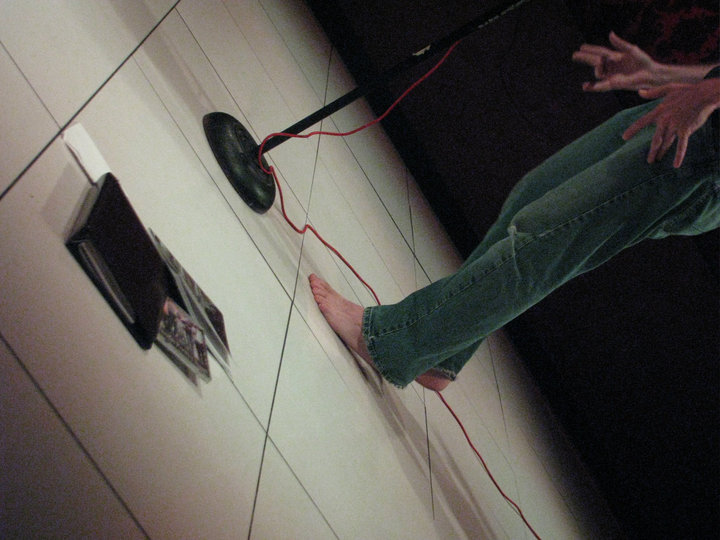 Me and Christopher Silkysmoothpenz Michael: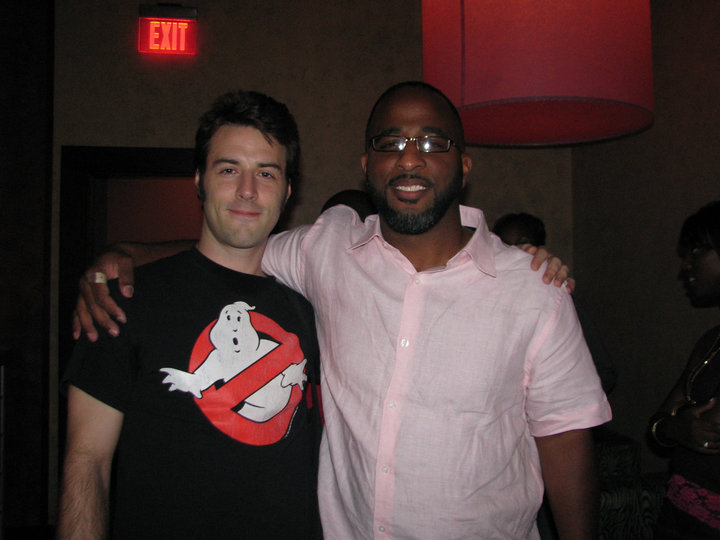 here's some more pics:
http://www.facebook.com/album.php?aid=2090493&id=1188610137
It's been about a week, but I'm pretty sure this was my set list:
Chalk
How to Feel Good About Saving the Environment
Philosopher Masseuse
Walls and Sidewalks
A Scientist in Unrequited Love
juggling
Political Theater
Newton's First Law
later in the night:
Making Jane
(All photos copyright Killeen Poetry Slam)
Posted by dannystrack at 4:19 AM CDT
Updated: Monday, 27 September 2010 5:34 PM CDT